It is this time of year that most of all dread – Winter. Days are getting shorter and darker; nights are getting longer, and typical unpredictable bad British weather awaits us. So, let's see what we can do to get our cars ready for winter; spending some time now getting our cars ready could save us the heartache of a breakdown; being stranded on the side of the road on a freezing cold, rainy, or worst still – snowy winter day! Kiran Parmar writes the story and takes the pictures, please see Issue 101 for more photos.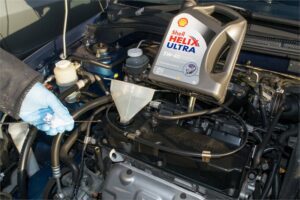 1. Check under bonnet:
Check your engine oil, brake fluid, power steering fluid, automatic transmission fluid, coolant and top up if needed, test the strength of your coolant antifreeze with a tester so you know that your engine and radiator will be protected when the temperature drops.
Add 'winter screen wash' to your washer bottle as it has a much lower freezing point. Test your windscreen washer to ensure the jets are all working and spraying the windscreen evenly. Use an adjustment tool if any one of the jets is not reaching the glass sufficiently. Check the rear wash wipe works properly if you have one. If your car has headlamp washers, ensure they are working also.
Check the condition of your air filter and replace if clogged. If you have a high-performance reusable air filter, check it and clean if necessary. Whist you are there look at the condition of your battery, if the terminals are corroded this is a good time to replace your battery. A fully charged battery should read 12.6 volts or above. When the engine is running, that number should be between 13.7 and 14.7 volts. Anything lower than 12.2 volts means you have a bad battery. You can check your battery voltage with a multi-meter. Also check the condition of the battery leads. Finally, check the condition of all the rubber hoses and belts, including the radiator hoses. If you have a modern diesel, make sure your 'AdBlue' tank is topped up. Keep your fuel tank topped up during winter and check if your vehicle is compatible before using the controversial 'E10' Petrol, if in doubt – stick to what you know!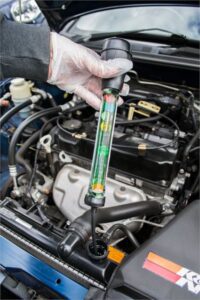 2. Check Bulbs:
Check all exterior bulbs are working including your fog lamps. If you have halogen bulbs, consider upgrading to brighter high-performance versions such as 'Osram Nightbreakers.' Check the condition of all light clusters. Cloudy headlamps can be polished with a headlamp restoration kit. Finally check all your interior map lights are working.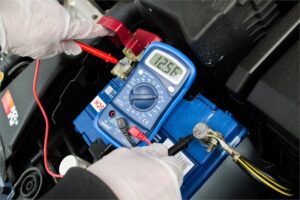 3. Check Rubbers and locks:
Check condition of your wiper blades and all rubber door and boot seals. Spray silicone spray on rubber seals to prevent doors from freezing shut in cold temperatures. Clear all leaves and debris in boot, bonnet, and door shut lines. Ensure all water drainage channels are cleaned. Check the condition of your tyres. Check the pressures and tread depths are good. Consider switching to winter tyres. Don't forget to check your spare tyre. Look at the condition of your brake discs, pads and callipers. Check all your exterior locks are working. If your electronic key fob dies for whatever reason, then you will still be able to get into your car. Spray a small amount of WD40 into locks to ensure they are operating smoothly and make sure you know where your spare key is.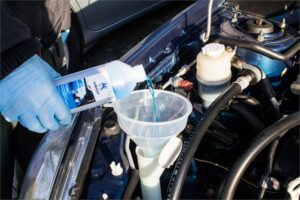 4. Wash and wax car:
Give the bodywork a thorough rinse, pay attention to wheel arches. If your pressure washer has a under chassis adaptor jet, use it. Use snow foam and a good quality shampoo in a bucket of warm water and a microfiber mitt. Use a filter grate in your bucket to catch grit and keep it at the bottom of your bucket. Rinse the shampoo off and don't forget to clean your wheels with a suitable alloy wheel cleaner. Use a large microfiber drying towel to dry your vehicle. Use carnauba or ceramic wax spray to protect the entire body. This will help repel rain and dirt and keep your car looking cleaner for longer during the winter months.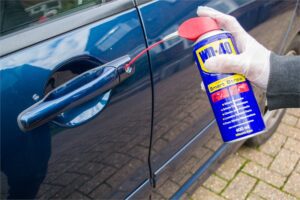 5. Glass Care and Interior:
Use a quality glass cleaner and micro fibre cloth to clean all your exterior glass including your wing mirrors. From the inside, use another clean micro-fibre cloth to clean all glass including your rear-view mirror and sunroof glass. Vacuum all seats, carpets and mats including those in your boot. If you have a leather interior, clean the leather with a suitable leather cleaner then apply some leather cream. Install heavy duty rubber floor mats to protect your interior throughout winter. Finally check the condition of your pollen filter and replace if necessary, chances are it will be clogged with summer pollen and dried leaves. You can clean your entire air-conditioning system by using a product such as Normfest Viro Air Fresh Plus and Normfest Viro Dry Shot which will kill any bacteria, germs and viruses living in your air-con system and it will also remove any mouldy, smelly odours leaving the cabin smelling like new car.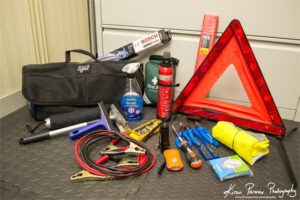 6. Hope for the best, plan for the worst.
Kit your boot with an ice scraper and de-icer spray. Carrying a warning triangle and hi-vis jacket is also a good idea in the event of a breakdown. Make sure you have a bright torch plus extra batteries. A mobile phone charger, power bank, jump leads or battery booster is also a must. If the weather gets icy and snowy, keep a folding shovel in your boot. Make sure your First aid kit is up to date and pack it with any spare prescription medication. Also keep emergency food and water. Winter gloves, hat, coat, warm clothes, and a blanket could also be a lifesaver. Store hand sanitizer/wet wipes and spare masks in your glove box in easy reach. Finally ensure your breakdown cover is up to date and check what is covered on the policy; for example, if your car cannot be repaired at the roadside, will you be recovered to a destination of your choice or will they just take you to the nearest garage? Confirm the breakdown number is stored in your phone or make sure you have downloaded the emergency breakdown app.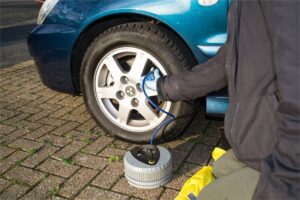 7. Now your car is ready, get yourself prepared.
Doing a skid pan course is great fun. It will prepare you for what you need to do if ever you get into a skid and also teach you how to prevent getting into a skid by driving safely in snowy and icy conditions. On the skid pan, you will learn what understeer and oversteer feels like and how to correct the problem in a safe environment. If you wish to take your driving skills every further, consider doing the Advanced Driving Course as I did. It will take your enjoyment of driving to another level. Visit: https://www.iamroadsmart.com/
Happy winter motoring everyone!