Wayne Rooney was happy enough with a Ford Ka when he started his driving career and since then he has moved on to rather more exotic vehicles. In the real world Iain Young is selling his 2008 Ford KA. He expects to get around £1000 and wants something more exciting to replace it.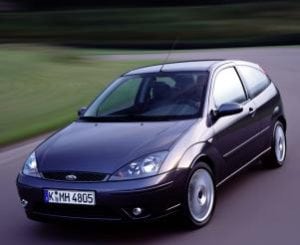 Car for the Head
The thing is, although the KA is painfully slow, the handling is seriously sporty and fun. Iain probably knows that. I think he might as well stay within the Ford family as they have produced some of the best mainstream performance hatches which also represent excellent value for money. So if Iain trades up a couple of sizes to a Focus, then there are the excellent ST models. A 2.0 ST-170 would be an excellent choice and it is important to find them in good condition. I found a 2004 at a dealer for £890.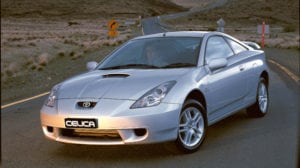 Car for the Heart
Maybe a hatchback is a little too safe for Iain. The one thing they rarely do is turn heads and that is something that a coupe usually manages to do. The Toyota Celica was a very stylish and well made sports car that still looks eye catching today. The sharp edges and lively 1.8 litre engine are a couple of wonderful ingredients. The icing on the cake is the low prices that these models go for.. A 2002 example with a Toyota history and just two owners at £800 is a bargain and perfect for Iain.