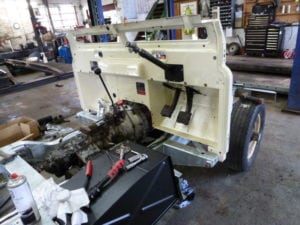 The Range Rover has been revised. That is pretty important news. There are up to 17 connection points including domestic plug sockets, USB, HDMI and 12-volt are all available; 4G Wi-Fi hotspots for up to eight devices and convenient storage are all designed for the business traveller. The cabin is tailored for relaxation with luxurious seats offering 25 massage programmes thanks to Hot Stone massage technology within the seat backs. Meanwhile Project Lorry is coming together.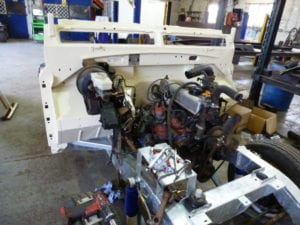 Sad to say that the doors are too far gone. They were shot blasted and are pitted with rust holes. Also on the 'can't be saved list is the fuel tank. Rotten as a peach apparently. Otherwise work has begun at building up the basic structure of the lorry.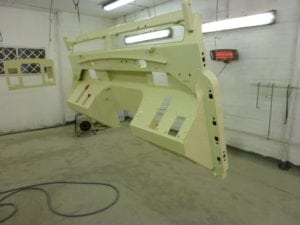 There will be another update this time next week when it should look a lot more like a lorry.