Happy Christmas to all our readers, meanwhile here's a thought…
…Whether you have been naughty or nice this year, its still worth asking Father Christmas for the car you really, really want to drive. There are so many great used cars out there and many of them represent excellent value for money.
Just think how much happier you will be with a sports car than, say, a pair of hand knitted socks. And why fill a stocking with chocolate money and satsumas when a dinky little supermini would be a much better present (to yourself).
Just remember that a good used car is for more than just Christmas; it will most likely keep you entertained at least until the MOT runs out.
Anyway, we have asked Santz for an M3 with some early morning winter dew on it.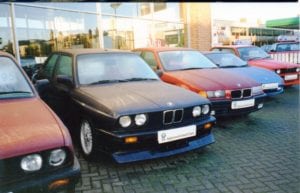 Thank you so much for your support this year.
There will be more in 2019.
We look forward to seeing you