Christine Good and her partner have impaired mobility and need higher seating they have a budget of up to £10,000.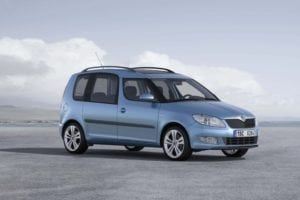 A Car for the Head
The last thing Christine wants is a full size people carrier. The Skoda Roomster. It has plenty of space for a couple who want to sit high and enjoy the expanse of a decent sized boot. Actually the entire rear seat doesn't just slide around it can be removed which leaves an absolutely massive area. I would recommend the SE version, which has air conditioning. The 1.2 TSI engine is efficient and economical returning an official figure of 49.6 mpg. A 2015 one owner, 23,000 mile example with an automatic gearbox is just £10,000.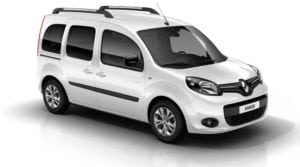 A Car for the Heart
When a great big people carrier is just too much the compact van related models like the Renault Kangoo have plenty of room and a pleasingly upright driving position and lots of headroom so that getting in and out is far easier than a low down standard hatchback. Not only that the sliding rear doors are so practical. The Expression dCi 75 as the best value option. a useful 54.3-mpg which attracts £130 a year in road fund tax. It comes with air conditioning and a 2012 with 15,000 miles from a dealer is £10,000.
Read Car Choice in the iPaper Weekend section every Saturday.