Here is fantastic opportunity if you want to learn from the very best. Ralph Hosier has over 30 years in the automotive engineering industry and now he is offering training courses from Ralph's 'shed of dreams' in Bedfordshire.
Ralph has worked for a number of vehicle manufactures over the years, holding engineering development contracts with Rolls Royce, Bentley, Ford, Jaguar Land Rover. He has been an engineering lecturer at Exeter College, teaching several different subjects, creating bespoke training courses for the industry. Founder member of Coventry Motofest, a live motorsport event in the city centre and involved with the forces charity Mission Motorport, providing training for injured soldiers as part of their recovery plan. He is well known for his TV presenting and working closely with programmes such as Mission Ignition, Scrapyard Supercar and Supercar Megabuild. He has built a successful business in Bedfordshire making bespoke vehicles, show cars, prototypes and classic car restoration.
LEARN TO DO THIS…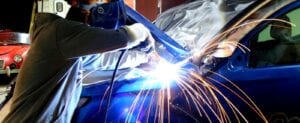 ...SO YOU CAN MAKE ONE OF THESE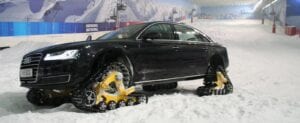 Ralph believes strongly in the transfer of skills and that the skilled engineering workforce is getting smaller and smaller as each year passes. He is committed to transferring and teaching these skills to others in a fun, detailed and heavily practical based way. Using all his automotive engineering experience, this year, even though it has been a tough decision to make in the current climate of Covid, he has committed himself to running several one and two day courses for students in Basic Car Maintenance (Introduction and Foundation), Classic Car Electrics and Body Repair and Welding. We have already run two courses this year with a range of ages and sexes attending the courses. All have expressed their joy at being able to train in a fully working garage, not a sterile environment and the feedback has been very positive. Courses coming next year will be suspension geometry, track day set up and eventually electric conversion.
Courses start at £295 + VAT, includes buffet lunch and refreshments all day. Courses are offered with option of an formal assessment with an accreditation from the Association of Heritage Engineers. Everything is COVID compliant and all the relevant H&E rules are followed.
They can also offer bespoke courses, so if you and up to 3 friends have a burning issue with something about cars, then we can organise a day's training specifically around you!
If you know the basics already and want to further your skills, take your knowledge to the next level or in this current climate of Covid find yourself needing to retrain then get in contact with [email protected] because they can help.