Free Car Mag wondered which were the most popular supercars and luxury high performance motors of 2017. Who better to ask than JBR Capital – providers of high end vehicle finance – who gave us this rather mouthwatering list.
Bentley Continental GT
McLaren 570S
Ferrari 458
Audi R8
Lamborghini Gallardo
Tesla Model S
Aston Martin V8 Vantage
Porsche 911 GT3
Maserati GranTurismo S
Mercedes SLS AMG
Loans have been frequently requested for the second-generation Bentley Continental GT, making it JBR Capital's outright winner costing £1,798 per month over a 48 month term.
Darren Selig, Executive Chairman at JBR Capital, explained why each of the models in the top 10 are highly sought after, and why they have been the most desirable among JBR Capital clients in 2017.
"Bentley has produced beautiful, powerful cars for almost a century, from the Blowers of the 1920s and '30s to the Flying Spur of the mid '00s. The second-generation Continental GT brings traditional Bentley performance and refinement right up to date with a glorious 4.0-litre V8 engine – preferred to the less charismatic W12 powerplant.
"This car tops the list as the most popular car amongst our high net worth clients, and you need only spend a short time in the car to see why. The interior is stylish and refined while the exterior is far from ostentatious. It whispers luxury and success, rather than shouts it.
"We've no doubt the third generation Continental GT will prove equally as popular when it goes into production in 2018."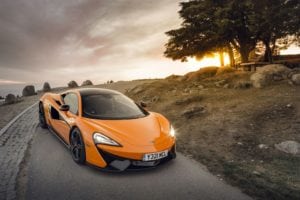 "The most attainable McLaren to date, the 570S has proven enormously popular with our clients this year. From £145,000, it punches well above its weight in the supercar sector, delivering bags of performance at a cost significantly below many rivals.
"With a 0-62mph time of 3.2 secs and a top speed just shy of 204mph, some might think it's 'too much' car for them, but the 570S is surprisingly mild-mannered. Equally happy crawling along in traffic or nipping down country roads, the car behaves beautifully and without any high-performance histrionics.
"The recently-launched 570S Spider is proving equally exciting, with the added bonus of a convertible roof to make the most of our rare sunny days."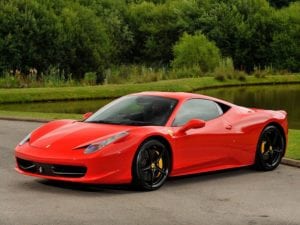 "The first question you may ask is, why has the 458 proven more popular than its successor, the 488? The answer, as any Ferrari aficionado will attest, is that it boasts the last naturally-aspirated V8 engine Ferrari will ever produce (as opposed to the 488's twin-turbocharged V8).
"Its Pininfarina bodywork is gorgeous and, combined with the growl of the V8, it's a guaranteed head-turner. Although only produced from 2009-15, the Ferrari 458 is fast becoming a modern classic and remains a firm favourite at JBR Capital."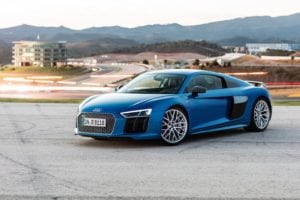 "Since its introduction in 2006, the Audi R8 has proven itself to be a bona fide supercar, with sub four second 0-62mph times and top speeds approaching 200mph. With broader appeal than some competitors (and sales numbers close to 2,900 per year), it's the car from this list you're most likely to see out on the road.
"That's for good reason, too – the R8 has won countless 'car of the year' awards and is rightly praised for its superb handling and performance, particularly the V10 version. The current generation of cars is outstanding, with a smarter interior and contemporary styling."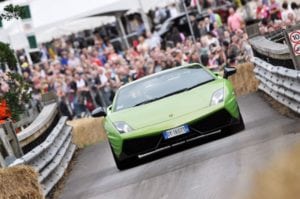 "Taking things up a notch from Audi's R8 is the Lamborghini Gallardo – arguably one of the most exciting Lamborghinis to date. While Huracans and Aventadors are popular with our clients, it's the Gallardo that continues to get snapped up at pace, as some of the 14,000 cars produced change hands with collectors and enthusiasts alike.
"As a driver's car, there's very little to fault. It handles beautifully, so is relatively 'easy' to drive compared to similar supercars, and for those of us who love the sound as much as the sight of a car, the roar of the V10 engine is breathtaking. Just don't expect to fit your golf clubs in the boot."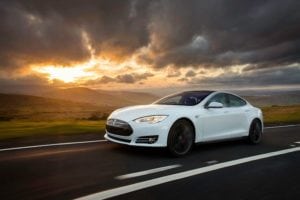 "Owning a supercar is a uniquely rewarding experience but not many of us would use them as our daily drivers. Coupled with the increasing demand for electric vehicles (particularly in London where EVs incur no congestion charge), it's perhaps no surprise to discover that Tesla's high performance Model S is one of the most popular cars to be financed this year.
"The Models S is no slouch, either – if you set the P100D model to 'ludicrous mode' it will accelerate from 0-60mph in 2.5 seconds. That's not just quick, that's Bugatti Veyron quick. If you ease off the gas a bit, the car boasts a range up to 381 miles, making it a feasible and practical alternative to traditional performance saloon cars."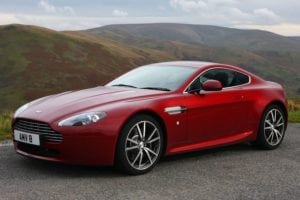 "It came as no surprise to see an Aston Martin on our list and the V8 Vantage is our most financed model. If you've ever seen one effortlessly gliding its way around the English countryside, you'll know why. It's a stunning car, beautifully proportioned and looks every bit the modern Bond car.
"The 4.7 litre V8 delivers 430bhp and powers the beautiful coupe from 0-60 in 4.8 seconds – but it's the sporty feel and trademark looks (not to mention everyday practicality) that make this car such a hit with our clients."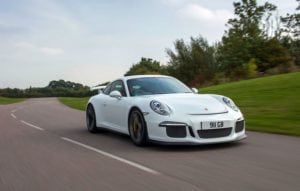 "No list of ultimate supercars would be complete without a Porsche 911 and, for our clients, the GT3 has proved the most popular. It's widely regarded as the best of the breed, with superb performance and handling.
"It may not have the unique styling of the limited-run Carrera GT or hypercar 918 Spyder, but the 911 GT3 is nonetheless a stunningly capable and focused machine. The only downside for buyers is its rarity, however this is good news for existing owners and investors."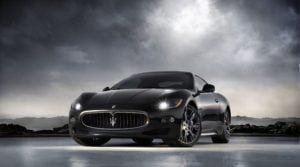 "Since the GranTurismo launched a decade ago, Maserati has shown it can step out of Ferrari's shadow and produce achingly beautiful cars again. Sportier than its Quattroporte stablemate, the GranTurismo is a practical GT with usable rear seats and plenty of boot space for a trip.
"The convertible (GranCabrio) is a popular choice with our clients, though most opt for the coupe – perhaps unsurprisingly given the UK's temperamental weather."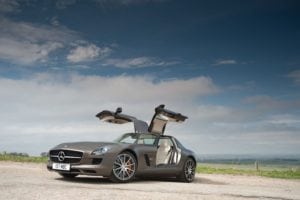 "Harking back to the classic 300SL, the SLS AMG's most striking feature is its gull-wing doors. But the unique design features don't end there, from the elongated bonnet to the hefty side vents, this is a car guaranteed to turn heads.
"Owners of the car are in good company too, with the likes of Arnold Schwarzenegger, Cristiano Ronaldo and Jay Leno amongst those lucky enough to own the SLS AMG."
JBR Capital is the UK's only independent finance provider dedicated to high end vehicle finance.
Finance options include hire purchase, lease purchase, equity release, refinance, auction finance and restoration finance. JBR Capital is also the exclusive finance provider for McLaren Automotive.
For more information on supercar finance, visit https://jbrcapital.com/supercar-finance/