Well this looks jolly smart, the Andersen EV, has released the first ever customisable premium home charger, the A2.The state-of-the-art charging unit offers EV owners the best combination of elegant design and smart functionality on the UK market to date. The sleek Scandinavian-inspired profile of the A2 is fully customisable in a range of finishes from stainless steel to treated teak – providing an unrivalled aesthetic in the home charging space.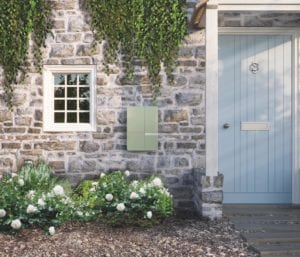 As well as being designed to fit the look and feel of any modern home, the A2's long list of impressive functionality features makes it a formidable EV companion.mWith 7kW and 22kW power options, the A2 can charge the majority of modern EVs to 80% in just 3 hours. The A2 is also a future-ready product, able to connect to solar panels and power walls which allow the EV to become a truly zero-carbon mode of transport. The unit is also Wi-Fi compatible, allowing the user to control, monitor and manage your charge from a mobile or laptop via the Andersen subscription-free app, Kønnect. The Kønnect app, available on Android and iOS, gives information on current charging status, live energy usage, charge cost and allows the user to directly manage charging from solar panels.
Kønnect also allows remote locking and unlocking the unit, allowing other members of the household access even when the owner is not at home. In addition Kønnect allows you to use energy from your solar panels. Benefitting from the government's OLEV grant, the A2 is available from £785

David Simpson, Andersen's technical director says: "EV home charging will become commonplace as we move towards the low-carbon future of electric motoring. "That's why we have designed a smart, futureproof charging unit fit for the electric motorists of today and tomorrow.
"The A2 is a beautiful, customisable unit with state-of-the-art functionality which makes it one of the best looking and best performing EV home charger on the market.
"We know that much of our daily life is now managed via our smartphones, we believe managing your EV's charger should be no different.
"We built Kønnect because we wanted our customers to have safe control over their charge point and access to useful data.
"I want to know how much my charge has cost me, and I want to know that someone else isn't plugging into my charge point and using it without me knowing.
"For businesses who want to share, control and manage charging across a number of vehicles Kønnect is brilliant work-tool."
Find out more about these stylish units right here: andersen-ev.com