Despite there being no pictures of food, we are trying to make you a bit hungry. Hungry for Jamie Oliver's cooking, with the odd celebrity thrown in, programme every Friday Night on Channel 4. What excites us though is the presence of a Ford Capri.
Capris are few and far between these days unless you catch the repeats of The Professionals and Minder on ITV4. Yes Free Car Mag spends far too much time watching telly, but we love the old programmes when, without a hint of health and safety, a Capri would be sent screeching sideways. So for no good reason at all, apart from the fact that Jamie has a 3000GT, we celebrate the Ford Capri.
Otherwise we have the usual quota of Brit muscle, Jaguar, Aston and Bentley, plus we fall in love with the OMOLOGATO® Laguna Seca watch which is a limited edition, so hurry. Meanwhile we are off to cook a Jamie stir fry and watch some telly. Ideally with a Capri in it.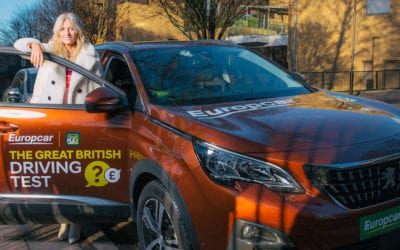 Well, this isn't at all surprising, as most car owners don't have a clue about the implications of car finance, but as least Gabby Roslin now has it sussed. Some form of credit is used by many motorists to finance a car purchase. Yet new research[1] from Europcar...