Despite there being no pictures of food, we are trying to make you a bit hungry. Hungry for Jamie Oliver's cooking, with the odd celebrity thrown in, programme every Friday Night on Channel 4. What excites us though is the presence of a Ford Capri.
Capris are few and far between these days unless you catch the repeats of The Professionals and Minder on ITV4. Yes Free Car Mag spends far too much time watching telly, but we love the old programmes when, without a hint of health and safety, a Capri would be sent screeching sideways. So for no good reason at all, apart from the fact that Jamie has a 3000GT, we celebrate the Ford Capri.
Otherwise we have the usual quota of Brit muscle, Jaguar, Aston and Bentley, plus we fall in love with the OMOLOGATO® Laguna Seca watch which is a limited edition, so hurry. Meanwhile we are off to cook a Jamie stir fry and watch some telly. Ideally with a Capri in it.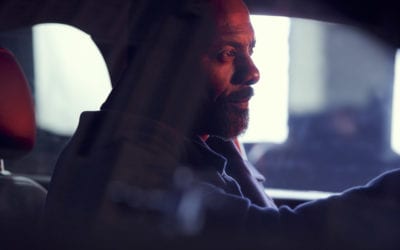 Ford is thrilled to be entering a creative partnership with Idris Elba for the launch of the up-coming all-new, all-electric Mustang-inspired SUV. As a member of the Ford family who worked at Dagenham, U.K. in the 1980s and with his passion for performance and the...