When we think of British Armed Forces vehicles, images of tanks and Land Rover Defenders instantly spring to mind, but what do the men and women who serve for our country choose to drive during their time on leave and after they leave the military?
Steve Thornton, is the founder of Forces Cars Direct, the UK's largest online company specialising in tax free military and tax paid military sales. His company has saved their serving and ex serving armed forces customers almost £50 million since they founded in 2001. Forces Cars Direct have revealed the Top 5 Makes of Car that their British Armed forces customers buy;
Volvo
Skoda
SEAT
Kia
Mitsubishi
Steve explains, "Our customers care about safety, style and price. They want a nice looking vehicle that's going to get them and their family from A to B safely and we care about getting them the best price possible for their car. I'm former military and when I left the forces and joined civvy street I wanted to start a business that saved money for the men and women in the military. Our motto at Forces Cars Direct is 'If you Serve, you Save' and that's exactly what happens."
The average saving that Forces Cars Direct makes for their customers is an impressive £3,700 per vehicle. Ex SBS hero turned TV star, Ant Middleton, was so impressed with their offers that he has become an Ambassador for the company as he wants to make sure that his former colleagues know that they are entitled to these kinds of discounts.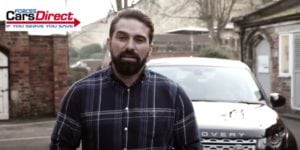 Middleton, who can currently be seen on Channel 4 in the epic maritime adventure show, Mutiny, said "Until I found out about Forces Cars Direct I had no idea that military personnel were entitled to these types of offers on new cars and I was in the forces for 13 years. They're offering a service that is a huge money saving opportunity for those who are currently serving and those who have served in the Armed Forces," says Middleton.