"A lot can change in a quarter of a century. From 1993 to 2018, icons and idols have evolved considerably and a new generation that redefines what it means to be a 'model' has landed."
This is Vauxhall talking to its customers and presumably potential ones. Perhaps then they have a new Corsa with a twist, maybe an exciting motorsport programme, or a technologically advanced model. Free Car Mag was lucky enough to see the GT Experimental up the close the other week. As a symbol of the future, it is like many concept cars, impressive, promising much, but ultimately does not have to deliver. So there is no pressure.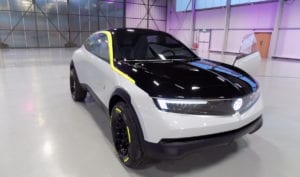 With a spurious 25-year anniversary to celebrate Vauxhall decided to do this.
Their justification was: "Motivated by this cultural shift, Vauxhall Motors has recreated its iconic 1993 Supermodels Corsa advert as a bold and punchy short film to inspire a new, empowered generation."
There is no point commenting on the content, that's because the public have already made their views known on Twitter and on You Tube. Not yet 3,000 views and more down than up votes. It does not look like a campaign that has struck a chord with the car buying public.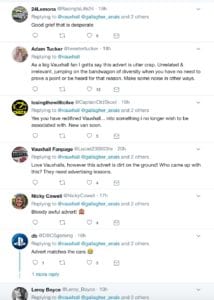 Perhaps it is too late to save Vauxhall. Whereas Volkswagen seem to be able to make largely identical cars with different badges work, see further SEAT, Skoda and Audi Meanwhile, Vauxhall have struggled with identikit Opels and now will have to work with relatively new parent company Peugeot, by navigating an uncertain automotive future.
There have been redundancies, there will be more, these are difficult times. Instead of making their models desirable, exciting and useful, then getting that message across, Vauxhall have decided to get woke.
Cheerio Vauxhall, it was nice driving you.