We are huge fans of Charles Ware's Morris Minor Centre and were lucky enough to meet the late founder a few years back and write a feature about the business.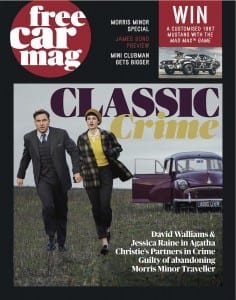 http://www.freecarmag.com/wp-content/uploads/2015/08/free-car-mag-issue-14.pdf
Now we learn that you can buy Morris Minor Parts directly from the website. The original exploded diagrams have been kept but linked to photos for easy identification. The details pages are full of useful information, including fixings and other parts you may need. The search facility takes you directly to parts as well as pages. Plus there is a free gift with your first order a Charles Ware pen with stylus and torch.