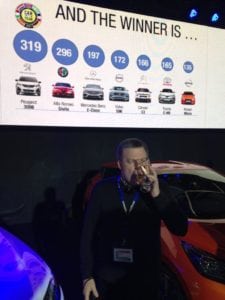 Andrew Elphick reveals The winner of the "Car of the Year"-Award 2017 as the Peugeot 3008. The Jury is made up of 58 journalists from 22 European countries. The final vote took place this afternoon, live from the Geneva International Motor, in the presence of international journalists. Jean-Philippe Imparato, Peugeot CEO received the award.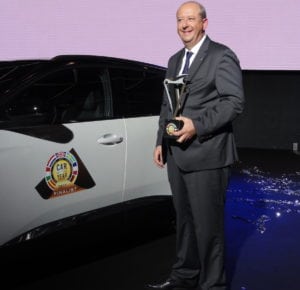 The Peugeot 3008 made the difference during the last tests and thus won, in front of its six competitors, the prestigious and very coveted award. The finalists of this year were: Alfa Romeo Giulia, Citroën C3, Mercedes-Benz E-Class, Nissan Micra, Peugeot 3008, Toyota C-HR, Volvo S90/V90.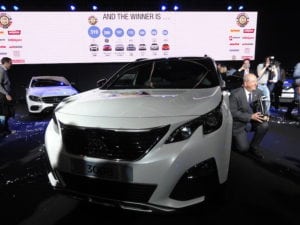 The President of the Jury, Hakan Matson, automobile expert from the Swedish economic magazine Dagens Industri, justified the vote as follows: "The jury recognizes that the market share of SUVs and Crossover cars has been steadily increasing. The Peugeot is a worthy winner."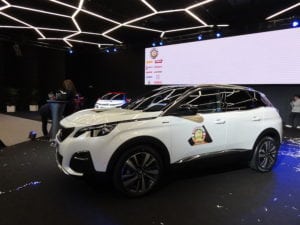 Jean-Philippe Imparato, CEO of Peugeot since September 1st, 2016 was visibly very touched:" We are so happy. It is a great moment and I am very proud to receive this prize for our Peugeot 3008."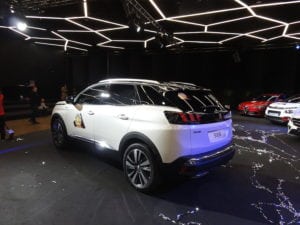 The criteria taken into consideration for the award are, in addition to the innovation and the security, the design and the value for money.
Results of the vote 2017:
Peugeot 3008: 319 points
Alfa Romeo Giulia: 296 points
Mercedes-Benz E-Klasse: 197 points
Volvo S90/V90: 172 points
Citroën C3: 166 points
Toyota C-HR: 165 points
Nissan Micra: 135 points
Free Car Mag drove the Peugeot 3008 in Issue 42 the Clarkson, Hammond and May one…we rather liked it find it here